Max Lee, MS, CFA
Director, Commodity and FX Systematic Strategy Trading
Bank of America Merrill Lynch
Wednesday, Oct. 20, 2021
11:00 a.m. - 12:00 p.m.
Max Lee is an invited lecturer for the fall 2021 Quantitative Finance lecture series hosted by CoFES. Interested CoFES members and Rice University students who wish to attend the virtual and in-person lectures should email cofes@rice.edu.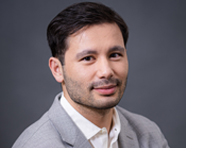 Max Lee
is a director at Bank of America Securities, leading the Commodity and FX Systematic Strategy and Index Trading team in the development of tactical and systematic hedging strategies on both interday and intraday bases. After graduating from Rice University with a B.A. in mathematical economic analysis in 2014 and an M.S. in statistics in 2015, he joined Merrill Lynch Commodities at 20 Greenway Plaza where he has focused on low-frequency alpha generation. Since then, he has sought to further develop his academic and professional knowledge. He completed his master's in information and data science at UC Berkeley in 2018, became a Chartered Financial Analyst (CFA) charterholder, and is a level II candidate for both Chartered Market Technician (CMT) and Certificate in Performance Measurement (CIPM).